Hogwarts Heroes Musical!!!
May 30th, 2018
HOGWARTS HEROES MUSICAL – SAVE THE DATE!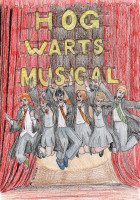 Our new performance date is 
Thu. June 7 at 6:30 pm
Cast & choirs are asked to arrive by 
6:15pm
We look forward to seeing you there!
*Please note:
June 7th
 is Election Day in Ontario. Polls are open 
9 AM to 9 PM.
 Advance voting locations are available. More info at 
www.elections.on.ca